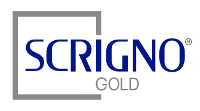 Tradition and innovation come together in Gold, the line of interior solutions that interprets timeless elegance.
In fact, it represents the Company's historical product range, which has undergone multiple upgrades over the years and on which the largest number of accessories can now be installed.
Highly customisable in terms of finishes and sizes, Gold can satisfy every taste in keeping with the styling of the surroundings.
Counter frames for flush-fitting sliding doors
Frames for flush-fitting swing doors
Fire Door Counter Frames
Outdoor counter frame
Magnetic levitation counter frames